Welcome, one and all, to the Greatest Gaming Park of All Time!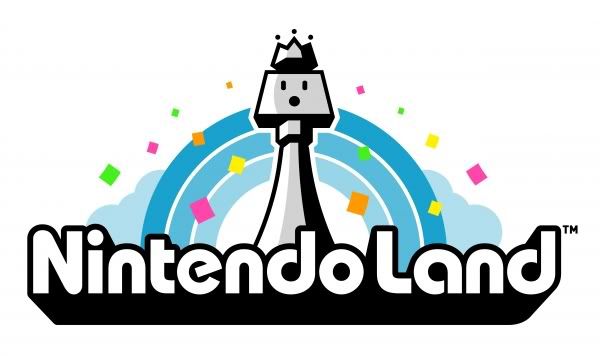 General Information
Release Date: November 18, 2012 (NA), November 30, 2012 (EU), December 8, 2012 (JP)
Price: $59.99 US
# of Players: 1 - 5
Miiverse Implementation: Accomplishments, TBD
Nintendo Land is a casual core title created by Nintendo, designed at capturing the hearts and minds of casual gamers that bought Wii Sports, nothing else, and/or Mario on the Wii. In order to do so, Nintendo Land features 12 attractions featuring Nintendo franchises both current and old in an amusement park setting for people to play.
There are 3 types of games Nintendo Land offers, Single Player, Single & Multiplayer, and Multiplayer Only. Here's a few details about each attraction that Nintendo Land has.
Single Player Games (6)
- Use the Gamepad's Stylus via the touchscreen to control your character
- You'll carry packages to the end, and will have to avoid obstacles and the edge of the screen to succeed!
- While your TV will provide a full view of the action, the gamepad will show a close-up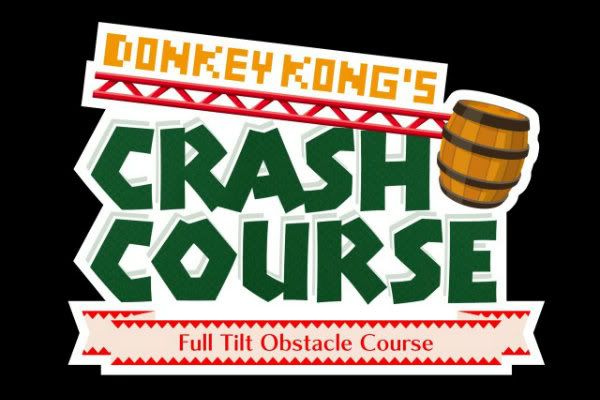 - You control a Kart through a Maze and have to solve various puzzles in order to get through
- Like Balloon Trip, the TV shows everything while the gamepad shows a closeup shot
- You use the Gamepad's gyro sensor to control it, but use other buttons from time to time to get past obstacles
- You control a Toy Car version of Captain Falcon's Craft and have to race through an timed obstacle course
- Like DK's Crash Course, you control with the gyro sensor, but unlike it, you need to utilize both screens to pass it
- You can accelerate and decelerate as well, and sometimes there are power-ups between dummy crafts that block you
- Control by tilting the gamepad Left, Right or Shaking it to perform a dance move
- You'll have to utilize looking at both screens since dancing perspectives change throughout the game
- You can also see yourself in the background from time to time while playing
- You hold the gamepad vertically and flick Ninja Stars towards the screen with your finger or Stylus
- You can block oncoming attacks with Ninja Stars
- You get points for kills and accuracy, but you only have 3 hearts.
- Your goal is to collect all the fruit on the TV and reach the goal
- While you control via the gamepad, items don't show up on the touch screen
- Paths you've taken before are left on both screens, allowing you to adjust your path
Single and Multiplayer Games (3)
Supports 1 - 5 Players
- You can play with either Gamepad or the Wii Remote Plus & Nunchuck combination
- Gamepad players control Samus' Gunship, and fly around the level using the thumb sticks
- Wii Remote Plus Players point and shoot and can run around the area, and have access to Samus' abilities
- There are several maps and enemies from the Metroid series in this mode
- The goal is to go through all the waves of a Map by killing enemies
OR
compete against others
Supports 1 - 5 Players
- You can play with either the Gamepad or the Wii Remote sideways
- Using the Gamepad, you control 4 AI Pikmin to do your bidding
- Wii Remote Players control Pikmin, and can act independently from the Gamepad player to break blocks, fight enemies, etc.
- Enemies can eat other players, and poop them out, forcing you to chip them out
- The goal is to get to Olimar's ship, and you can get more AI Pikmin along the way to help you
Supports 1 - 5 Players
- You can play with either the Gampad or the Wii Remote Plus
- Using the gamepad, you can shoot arrows at enemies and objects to move forward. You shake the gamepad to reload arrows.
- Using the gamepad, you move it around to aim and pull back on the left stick to shoot arrows
- Wii Remote Plus players swing it like a sword to kill enemies. You can also hold it high to charge up an attack blast.
- By defeating enemies and passing through puzzles, you can get the Triforce
Multiplayer Games (3)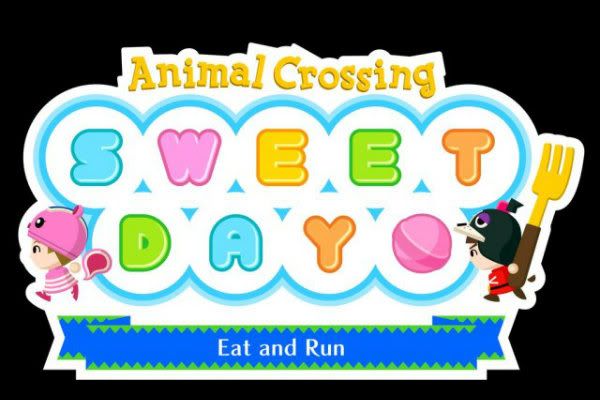 Supports 2 - 5 Players
- Using the gamepad, you control 2 guards, one with either stick to move, and ZL/ZR to tackle.
- While using the gamepad, the map moves in and out based on your guards' positions on the touch screen
- As a Wii Remote player, your goal is to get as much candy as possible and not get caught 3 times
- The more candy you hold, the slower you go; but you can drop candy to speed up again
- If the players get 50 pieces of Candy, they win
Supports 2 - 5 Players
- Using the gamepad, you control a Ghost, and can see the entire map, including darkened areas
- By capturing all players until no one is left, the Ghost wins
- Players can pick up batteries to restore their flashlight's life, which drains over time
- Players can revive their fallen allies, but need to be careful since some areas lose light from time to time
- Using the Wii Remote, you have to catch the Ghost in your light for a certain amount of time until they have no health left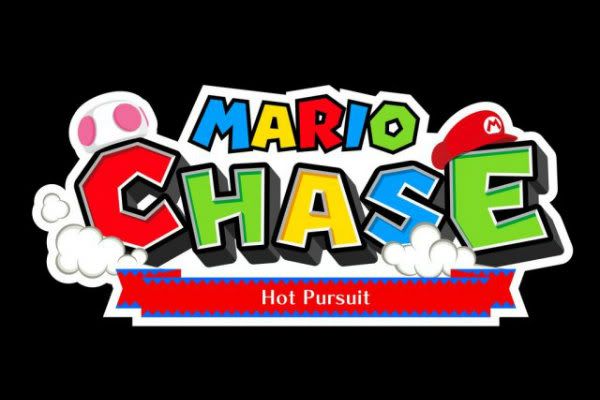 Supports 2 - 5 Players
- The Gamepad player has an overhead view of the map while trying to stay away from their pursuers
- While they can see where they're going, they can't see the other players
- The players who look at the TV are given a distance meter to indicate how far they are from the chased player
- The players can tackle the chased player to win the game
- Levels feature many branched paths as well as obstacles to make it tough to traverse
That, in a nutshell, is Nintendo Land. While Nintendo is calling it the Wii U's "Wii Sports," it remains to be seen if the title will carry that mantle proudly or not.