After destroying the Mushroom Kingdom's Economy, one Man must wade through the world he destroyed in order to save the woman he stays with, because he'd be homeless otherwise.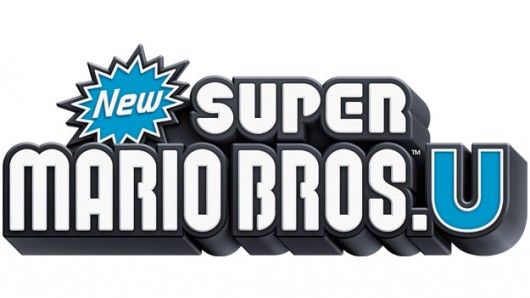 General Information
Release Date: November 18, 2012 (NA), November 30, 2012 (EU), December 8, 2012 (JP)
Price: $59.99 US
# of Players: 1 - 5 Players
Miiverse: Accomplishments, Notes
New Super Mario Bros. U is the fourth entry into the New Super Mario Bros. franchise, the second to grace a home console, as well as the second New Super Mario Bros. game to be released this calendar year. While we've seen a lot more Mario over the past few years than usual, some feel that this is a bit overkill. While the game hopes to dissuade you from thinking that by introducing Super Mario World map elements, Yoshis, and one new power-up, it's going to be a while before we see Mario in a 2D adventure since Nintendo only releases one 2D Mario game per Nintendo platform, per Shigeru Miyamoto's request. New Super Mario Bros. U is also the first Mario game in High Definition, sporting 1080p graphics in all of its' shiny, plastic goodness. Hopefully, Mario won't let us down, like he let the Mushroom Kingdom down earlier this year.
Downloadable Content
New Super Luigi U
- Announced during the February 14, 2013 Nintendo Direct, a downloadable, single player expansion was announced that will star Luigi. Every level will be completely remixed for this Expansion, complete with Flag Poles, Secret Exits and Star Coins; the expansion will have its' own set of Challenges as well. No date or price has been set for this expansion, but Satoru Iwata likened it to full retail software. Considering Nintendo's DLC pricing thus far, it might be pricey.