View Single Comment
According to Twitter this is just the first Castlevania collection and it's supposed to cover the franchise's origins.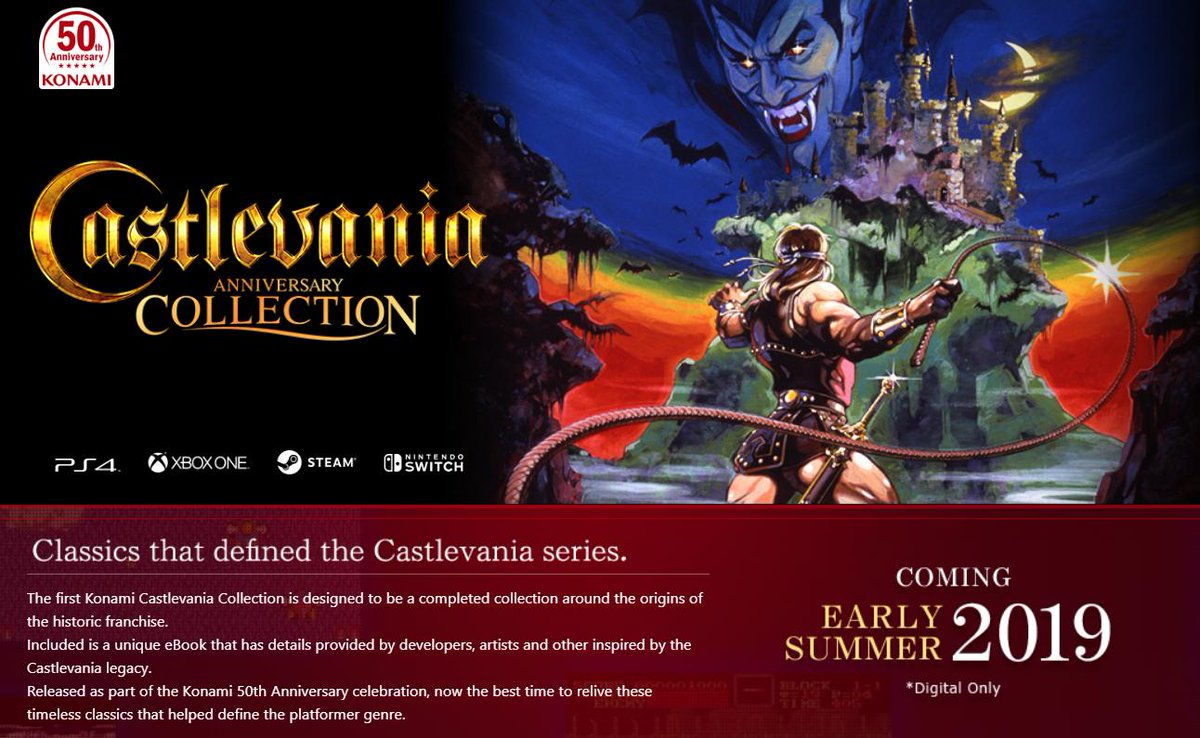 Granted it's Konami so for all we know they could do anything including stick us with Judgement/Harmony of Despair/the 2 Lord of Shadow games (~_~)
But if we take them at their word it would at least match up with the sort of collections that fans have been asking for years: one compiling the classic linear games and then that'd be followed by another collection with the GBA/DS RPG's.
It would have been very easy for them to have just dumped the ROMs of the NES Classic version of Simon's Quest and the 3DS Virtual Console version of Adventure but from the titles they're teasing it doesn't seem like they did that so I wanna believe that there's some human being at Konami exercising some basic common sense in picking which games we're getting.
I wanna believe so badly ( ;∀;)