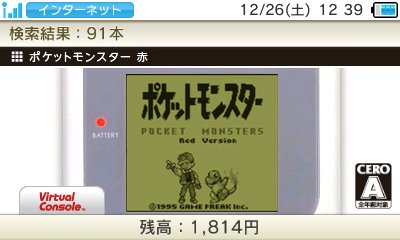 Virtual Console on Nintendo 3DS and Wii U provides more features than just playing retro games on the convenience of a modern video game system. Normally, players can make restore points that will allow them to jump to previous points of the game without the need of creating additional save files. With the upcoming release of the original Pokemon games, it appears as though this feature shall be removed. Additionally, players will not be able to access the Virtual Console menu or the Home Menu while playing multiplayer modes.
There is not a clear explanation as to why this feature has been removed, but since the game revolves around the idea of battling and trading against others, people have speculated that this has been done to prevent players from easily duplicating/cloning Pokemon. It could have also been done as a safety measure to potentially prevent any glitches that could be caused in the game. Although these are not the first Virtual Console games to support wireless multiplayer, they are the first ones to utilize heavy usage of multiplayer for 100% completion. As a result, these are the first Virtual Console games in which the restore points feature has been removed. In an attempt to recreate the original feel of the classic Pokemon games, some features have been removed in exchange for other features to be added.
Additionally, more details about the game's wireless functionality have been provided. According to the game's Virtual Console manual, the following screen will appear on the bottom screen whenever a player tries to connect with another player.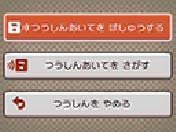 The first option will allow a player to become the host of a room and submit a wireless signal, and the second option will allow a player to search for a wireless signal and join another player's room. After two players are connected with one another, this screen will disappear, and the game will then attempt to replicate the original feeling of Pokemon's iconic multiplayer.