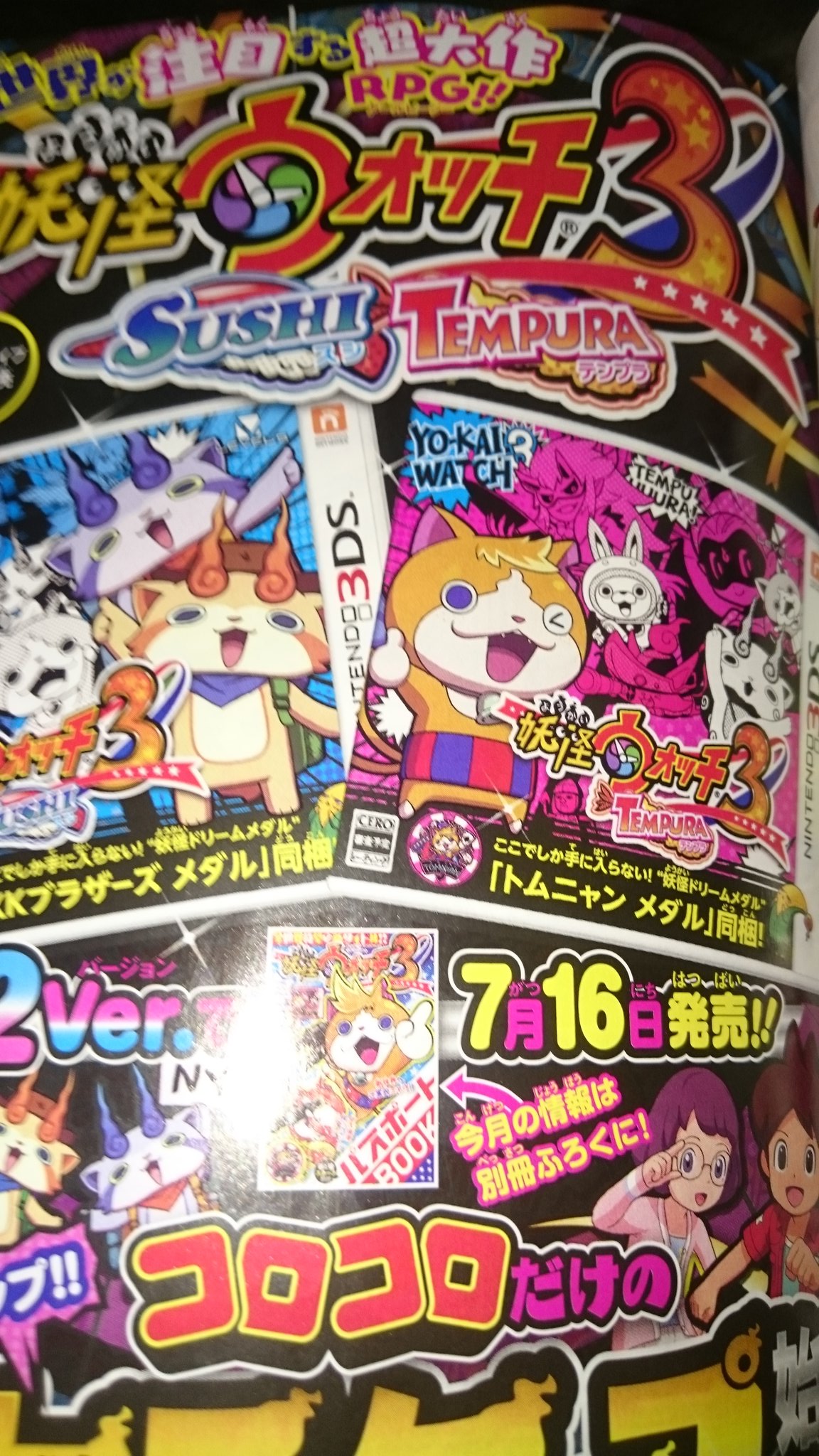 According to the latest issue of CoroCoro, the upcoming installment of the Yo-kai Watch franchise will be split into two versions. One will be called Yo-Kai Watch 3 Sushi, and the other will be called Yo-Kai Watch 3 Tempura. Despite the names being based on Japanese foods, the games are said to have large themes and settings based on the United States. Additionally, retail copies of Yo-kai Watch 3 will come with an exclusive medal:
Sushi: KK Brothers (US version of Komasan and Komajiro)
Tempura: Tomnyan (US version of Jibanyan) 
Both versions of Yo-Kai Watch 3 will be released for the Nintendo 3DS on July 16th in Japan. Once more information becomes available, it will be posted here to the site.