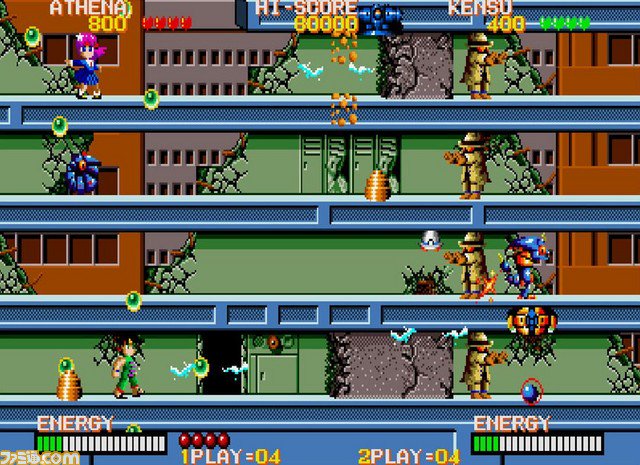 Another slew of Arcade Archives games have been announced. Next week will see the release of Psycho Soldier, which will include both the western and Japanese versions.

In the future, we can expect the following titles to enter the line-up: Karate Champ, Image Fight, Butasan, Ninja Gaiden and Ikari Warriors II: Victory Road. When these titles will come out is unknown at the moment.

Futhermore, we have saddening news for those in love with NeoGeo Arcade Archives. After over 100 titles, Hamster has decided to take a break porting this system's software. This could be restarted at some point, but no commitments have been made.